Just when you thought blogging was enough, a new concept called "microblogging" hit the scene within the last few years.  The best example of microblogging is Twitter, which is quickly becoming more and more popular each day.  Everyone, including all news outlets, now seem to have a Twitter account all of a sudden.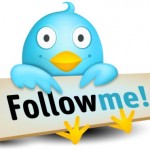 Since this chapter is all about microblogging, it is best to know what this term means.  Briggs likes to think of it as an instant message journal.  Now I'd say that is well put considering they have to do with short messages with constant updates.
Briggs goes on to describe the importance of microblogging and why it's so popular:
It has emerged as an important tool
An effective medium for breaking news
Crowdsourcing and building community
Marketing and building your brand
Briggs goes on to describe the basics of Twitter, how to use it and why it is important to set up an account.  So what's the best advice to take from Briggs?  Create a Twitter account, follow other people, check updates and go mobile. This is so much more than just talking about your day.