Since journalism tasks are getting tougher, the resources available to journalists are shrinking. Well, that isn't good.  So what's the best thing to do?  The best thing to do here is to embrace technology and create a more open approach to gathering and presenting information.
This chapter focuses on three important news reporting methods that are becoming the focus for more and more news operations in the the United States.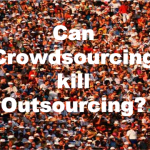 Crowdsourcing: "The Internet allows enthusiastic communities to come together and provide the value for a given Web site.  Crowdsourcing focuses that community power on a specific project and demonstrates how a group of committed individuals can outperform a small group of experienced (and paid) professionals."
Open-source reporting: "The term 'open source' refers to design, development and distribution 'offering practical accessibility to a product's source.'  Applying this concept to journalism means using transparency in reporting in order to provide a benefit to your audience and possibly acquire benefits from your audience."
Pro-am journalism: "The most unfiltered form of collaborative journalism allows the audience to publish directly to the same platform, or Web site, that professional journalists use to publish their news."
The best part of this chapter is the section about link journalism and sports bloggers.  You've got to love any textbook that discusses, well, blogging about sports in general.