Here is a list of the top blogs to use for journalism students, according to Bachelor's Degree Online.  The list comes right from the website.  The blogs are from other students at various institutions, the media, photojournalism and investigative journalism.
Students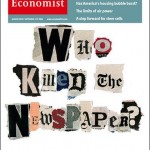 Photojournalism
Investigative Journalism
To find out more blogs for journalism students including blogs from journalists, the new media, educators, the news and more, visit the Bachelor's Degree Online website.