In this chapter, Briggs discusses how information in our lives is going to keep growing as time goes on.  So, it's time to digitalize your life.  What does that mean exactly?  Well, in short, it has something to do with keeping all of your information in order and making sure you are constantly updated with the new information being passed around.  It's quite possible no one will ever know for sure.
Quite often people may get the feeling of frustration that somewhere out there exists the cool new thing you need to help you with your latest task.  The problem is that it just doesn't seem worth the time and energy to try out new products.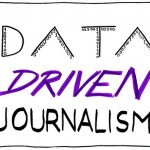 Hey people, here's a little advice: in most cases, the return is worth the investment. Since a lot of applications are new things are for free, there are no barriers in trying new things!  All journalists have the skills to go out and search for these new things, so go get them!
Information, information, information.  Data, data, data. My head is already spinning.  Every profession, and every industry is going through data overload.  Most of them are learning how to leverage them over time.  So how does this relate to journalism?
Just think of all of the information that passes through newsrooms every day.  With all of the information they get, where does it go?  How do you manage all of this information.  The answer is that these news organizations and journalists store their information electronically with spreadsheets and shared databases.
Overall, this chapter talks about managing your information and using that information wisely.  The possibilities for data-driven journalism are endless, so you will want to use this after experiencing the power and ease of working with structured data.  Remember, information is passed around everywhere, so keep it in order.